Annual Pancake Eating Competition
Pancakes for MS!
What could be better than eating a stack of our World's famous pancakes and raising money for a great cause while you do it?? Magnolia will be hosting our 3rd annual Pancake Eating Competition in March of 2022 on National Pancake Day.
Our first two competitions were a great time and helped us raise some serious funds for a great foundation. This event specifically raises funds and awareness for the Multiple Sclerosis Society of San Antonio. All the proceeds from the competition go to this great cause! Check out some details from the past two!
Our first ever pancake eating competition was held in 2019 on National Pancake Day!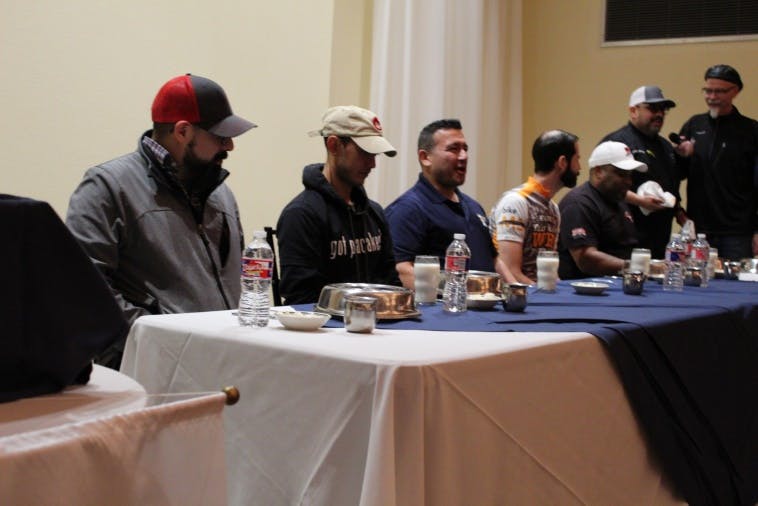 Five contestants had the challenge of eating 6 large buttermilk pancakes with the assistance of 5 ounces of our Haus made syrup, 1 tablespoon of butter, bottle of water and a 12oz glass of milk. First one to the bottom of their plate would be declared the winner and get their name on the championship trophy for life! To pump up the crowd and the contestants the UTSA Roadrunner stopped by!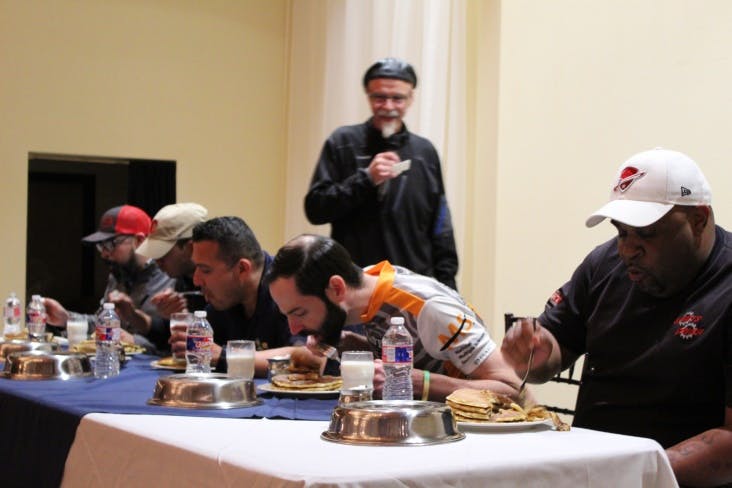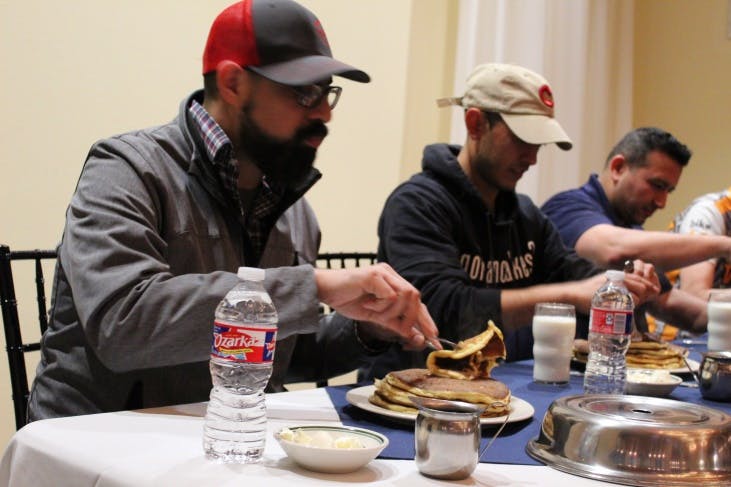 The first ever winner was Chris Potter, a member of our local MS chapter and participates in the Bike for MS ride every year!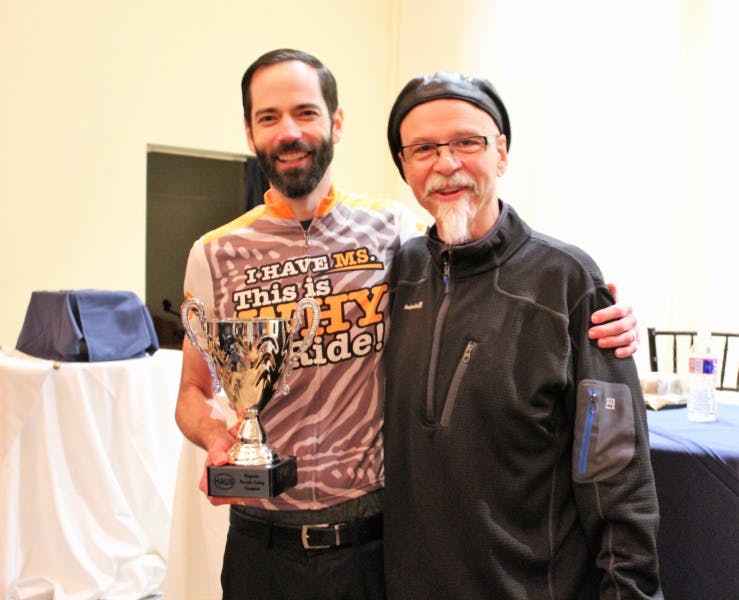 Our second annual Pancake Eating Competition took place in February of 2020 with a new crop of competitors ready to rake on the challenge.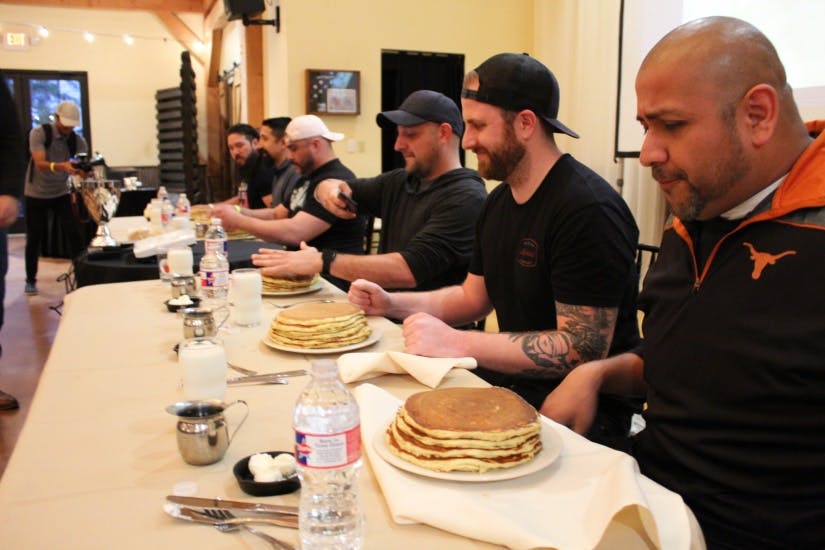 Twelve hungry contestants, including our winner from last year Chris Potter, had to down the daunting large stack of 6 fresh buttermilk pancakes. Along with the butter, syrup, and milk of course!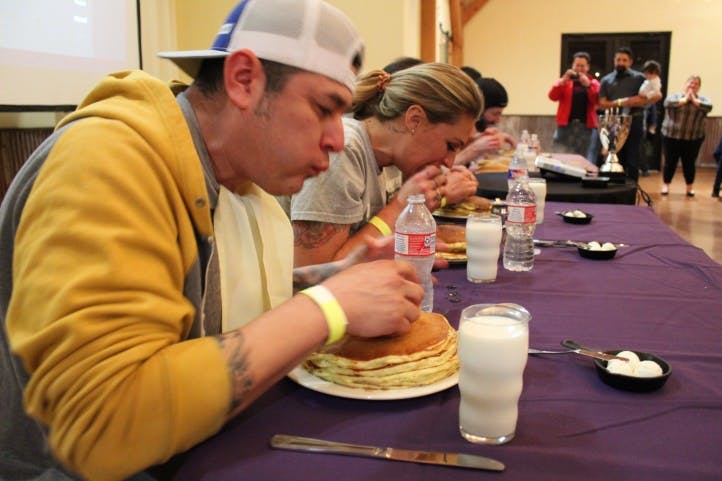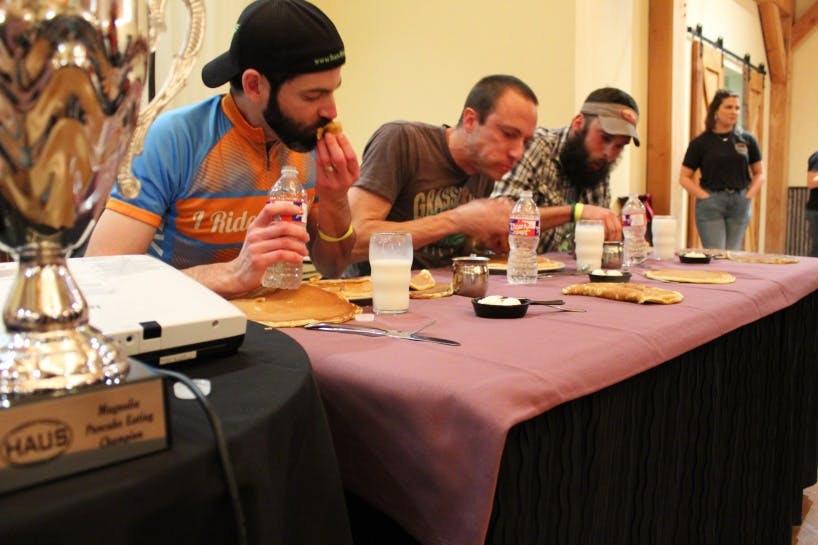 In the end Chris was unable maintain his title and our second winner was Jesse Medellin, Magnolia Embassy regular and local small business owner! He downed all 6 pancakes in a freakishly fast time of 2 minutes and five seconds. On his frequent visits to our Embassy location, he always makes sure to take a stop by the trophy that is displayed with his name engraved!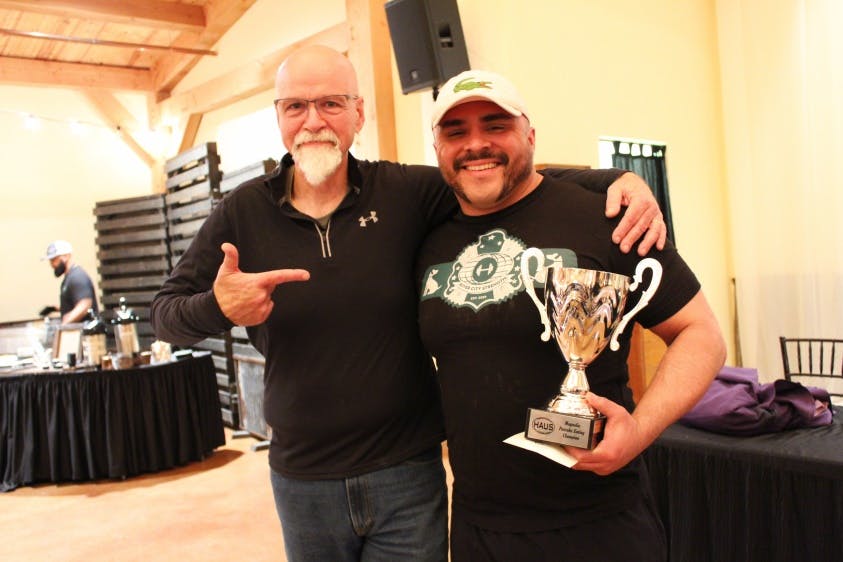 So join us again to fill your bellies for Multiple Sclerosis on March 1st, 2022! Make sure to purchase your tickets online via our website and join in on the fun!