20 NonProfits for 20 Years in Business!
Giving Back!
The Magnolia Pancake Haus has never been the company to shy away from giving back. In the year 2020, we celebrated 20 years of business in this great city! Although COVID did put a damper on the restaurant industry at large, when we were able to re-open, San Antonians showed up for us as they always have. One of our core values is to "Support the community that has supported us". In the spirit of this value, we pledged to help 20 nonprofit organizations, some local and some national. 20 organizations for 20 years in this great city!
Here are some of the organizations that we worked with over the course of the crazy year of 2020:

Girl Scouts is an organization that brings dreams to life and mentors young girls to work together to build a better world. Through programs from coast to coast, Girl Scouts of all backgrounds and abilities can be unapologetically themselves as they discover their strengths and rise to meet new challenges—whether they want to climb to the top of a tree or the top of their class, lace up their boots for a hike or advocate for climate justice, or make their first best friends. Backed by trusted adult volunteers, mentors, and millions of alums, Girl Scouts lead the way as they find their voices and make changes that affect the issues most important to them.
For more information go to https://www.girlscouts-swtx.org/ .

Family Service has been a pillar of support in the community since 1903. With various services in 14 counties throughout South Texas, their programs have grown to meet the changing needs of our community and address the gaps in services that emerge. They work to address the social determinants of health through a trauma-informed care lens. Their mission is to empower individuals and families to transform their lives and strengthen their community.
For more information go to https://family-service.org/ .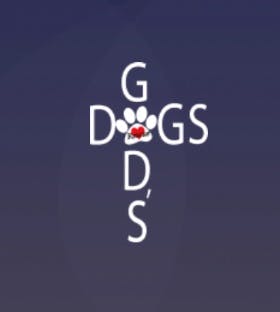 Serving all over South Texas, Gods Dogs rescues and fosters abused, abandoned, and neglected dogs until they can find their "furever" homes, whether in Texas or another part of the country - even Canada! They have been "Rescuing God's Lost Dogs" since 1995. They are a team of incredible individuals with a passion for animals ... doing the work it takes to save so many dogs who had no other chance!
For more information go to https://godsdogsrescue.org/ .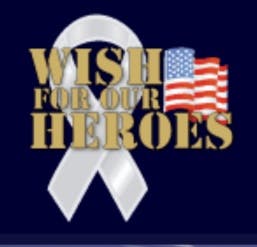 WISH for OUR HEROES (W4OH) is a national 501(c)(3), dedicated to assisting the men and women of the United States active-duty military, and in some cases, Veterans. This organization provides resources to the "average" military member, in order to make their deployments a little easier, and to improve the quality of their family lives while home or during deployment.
For more information go to https://www.wishforourheroes.org/ .

The Children's Bereavement Center provides free Peer Support Groups for children, young adults, and adult caregivers after the death of a loved one. Groups are open to anyone who has lost a parent, sibling, grandparent, relative, or friend as a result of illness, accident, suicide, or homicide. Losses can be recent or in years past. Groups are open to children age 4 through young adult as well as adult caregivers. Adult support groups are available in both English and Spanish.
For more information go to https://childbereavement.org/ .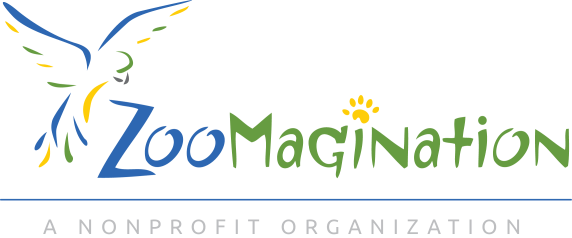 Zoomagination is an organization that is first and foremost animal advocates. They aim to share their love and knowledge of animal friends with you and others in the San Antonio area. They make the animal kingdom meet your imagination!
For more information go to https://www.zoomagination.com/ .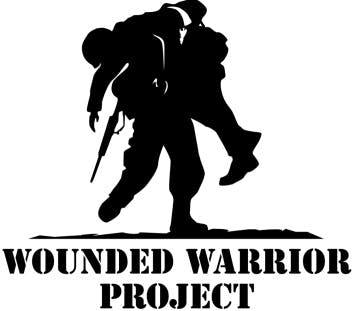 Every warrior has a next mission. They know that the transition to civilian life is a journey. And for every warrior, family member, and caregiver, that journey looks different. They facilitate the first step, and each step that follows. They believe that every warrior should have a positive future to look forward to. There's always another goal to achieve, another mission to discover. They are their partner in that mission.
For more information go to https://www.woundedwarriorproject.org/ .

At the TEAMability Learning Center, they "challenge the assumptions". At TEAMability, children are defined by their abilities, by who they are, and what they can do and like to do. Children are given time to discover that they can interact with others, that they can make things happen. Here they experience the joy of success. Here, parents understand the reality of their child's disability, but recognize another reality, the reality of beautiful, happy, funny, brave, affectionate children who bring love, happiness and reward to all who know them.
For more information go to https://teamability.org/ .
These are just 8 of the wonderful organizations that Magnolia decided to give back to in our "20 for 20" give back year. We will continue to support the community that has supported us because Magnolia believes that our community matters. We thank each and every patron that steps through our doors and hope that we can continue to fulfill our mission statement of "creating a dining experience so enjoyable the guest can't wait to come back".
Here's to another 20 years, San Antonio!