All About Cibolo!
March 27, 2021 05:00 PM
All About Our Cibolo Location
By Christina Miholer Calvo
Over the past twenty years in business, Magnolia Pancake Haus has been voted #1 for breakfast in San Antonio, Texas. A title well earned as the two locations in the city are loved by locals and visitors alike. They attribute their success to always striving to hit their mission of 'providing a dining experience so enjoyable the guest can't wait to come back'. And with both restaurants known to be consistently busy with waits over an hour long at times, Magnolia saw a need from their guests that they could not ignore any longer. It was time to expand the Magnolia footprint.
In December of 2019, the Magnolia Pancake Haus announced that they would be opening a third restaurant in Cibolo, Texas.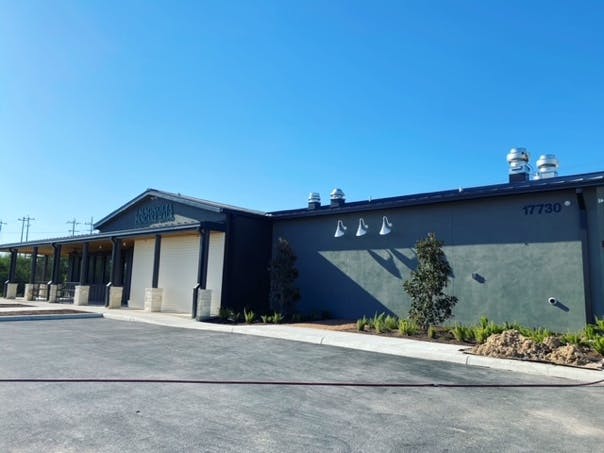 In late 2018, Magnolia searched high and low for properties that were just the right fit. At that time, Magnolia spoke with developers of Cibolo Crossing. This is now the home of their newest Haus. But why did they choose Cibolo?
Magnolia's catering manager Jacki Rafert commented,
"We felt a really good presence of community and growth in the Cibolo area. We could see that there is a family like existence here, which we love. One of our company's core values is to support the community that has supported us, and we felt that we could really be a part of it in Cibolo."
In February of 2020, Magnolia broke ground on their new location.
Not long after, Covid-19 made a worldwide impact that pushed everyone to adapt overnight. Magnolia paused construction on their third location for three months.
July of 2020 came and construction was back on track!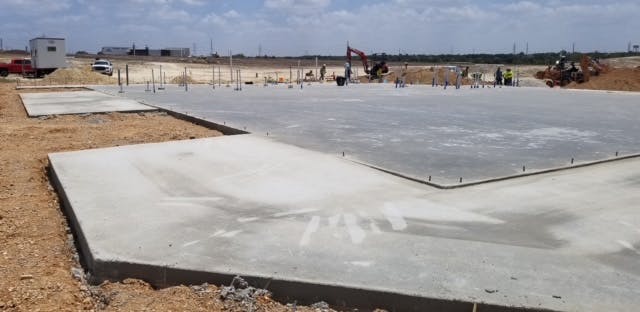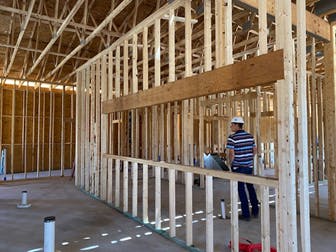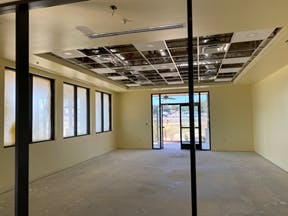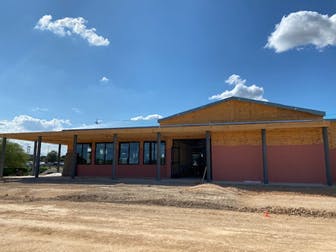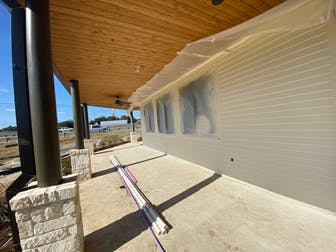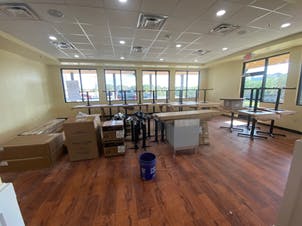 In December 2020, a year after announcing the new location, Magnolia was ready to open the doors to their brand-new Haus.
Magnolia's new location boasts enough room for 175 people when at full capacity. A private dining room with private patio access that can seat up to 70 people. And of course, the amazing quality of food and service that can be found across Magnolia's restaurants.
On December 14th, 2020, Magnolia hosted a City of Cibolo appreciation day for all employees who work for the city. The official ribbon cutting was on December 17th with the Cibolo Chamber of Commerce and other local business in attendance.
"The Cibolo Chamber of Commerce really embraced us into the community and helped us plan the ribbon cutting event. With Covid and safety in mind, we kept the event small," said Jacki Rafert.
Magnolia's brand and sales manager Jesse Sosa stated,
"We had lots of communication with the city and the chamber for a safe opening. Everyone was masked and socially distanced, and it was a great event."
The next day on December 18th 2020, Magnolia opened their new location to the public. At 7am there was already a line out the door and down the parking lot.
But not everything went perfect that day.
'We had our game plan in place, but of course technology had some other plans. Phones and internet went down at about 10:30am. We had to go back to our roots, the servers broke out pen and paper and we had to do it old school," said Marcus Carrasco, Cibolo's general manager.
Thankfully the internet came back on and every guest received their meal without a hitch.
Although the Cibolo location has been open for less than three months, there is an undeniable culture and community there.
The city of Cibolo and the surrounding communities play a huge role in the new location's success.
"We are so thankful for everyone who has come in given what we are going through and shown our family business support!" says Magnolia's owner Tricia Fleming Schleicher.
This last year hasn't been easy on anyone, especially family-owned businesses. From the city's Chamber of Commerce, to the guests who come in everyday, Magnolia gives the credit of their success to the support they receive from the community and their associated who make their mission possible day in and day out.