The Making of Magnolia Halle
November 24, 2021
Magnolia Halle: An Urban Barn
Did you know that Magnolia Pancake Haus has a beautiful hall available to book for large events?! Located right next to our Huebner location, the Halle (pronounced Hall, not Hall-e) has been home to weddings, business fairs, competitions, and more. Check out some details about the construction of this one of a kind building!
Construction for the Halle began in February 2016. We started from scratch!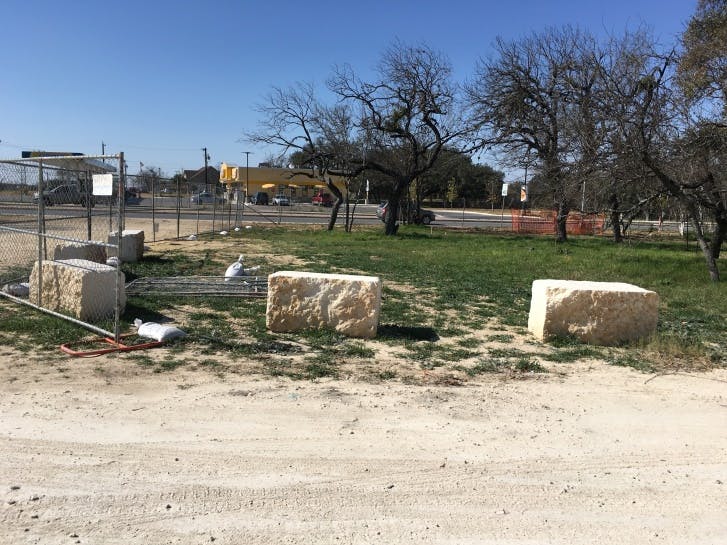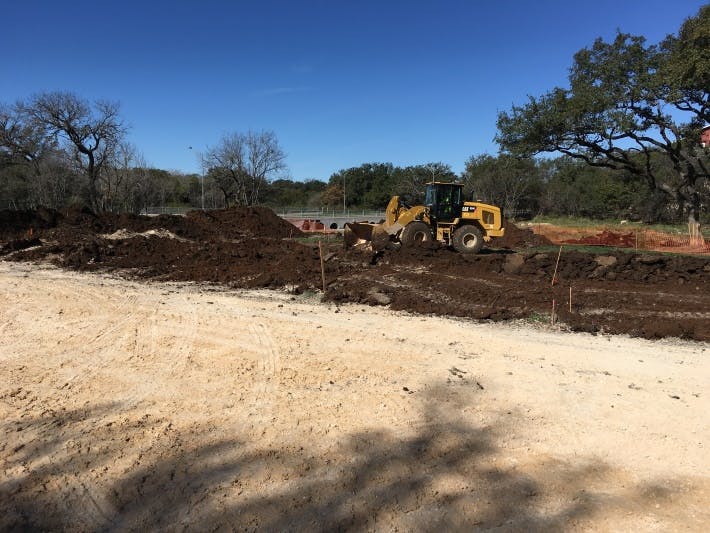 Here is our owner, Robert Fleming, getting all too excited!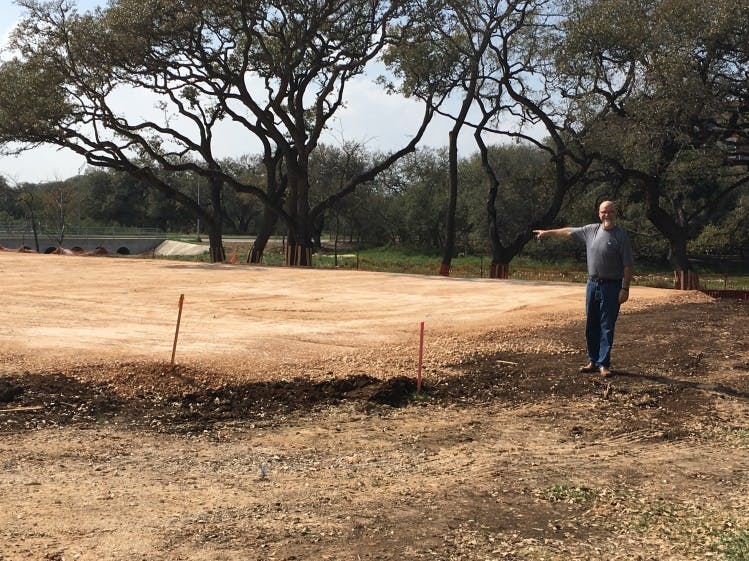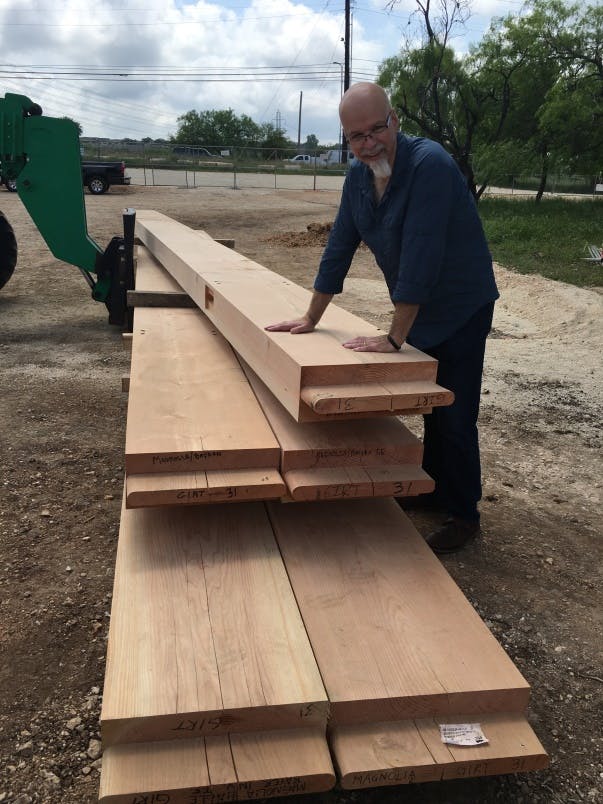 Magnolia wanted to add the option for our guests to be able to access our famous pancakes, but also all kinds of different cuisines. We poured the foundation slab for this big boy on April 2nd starting at 4am!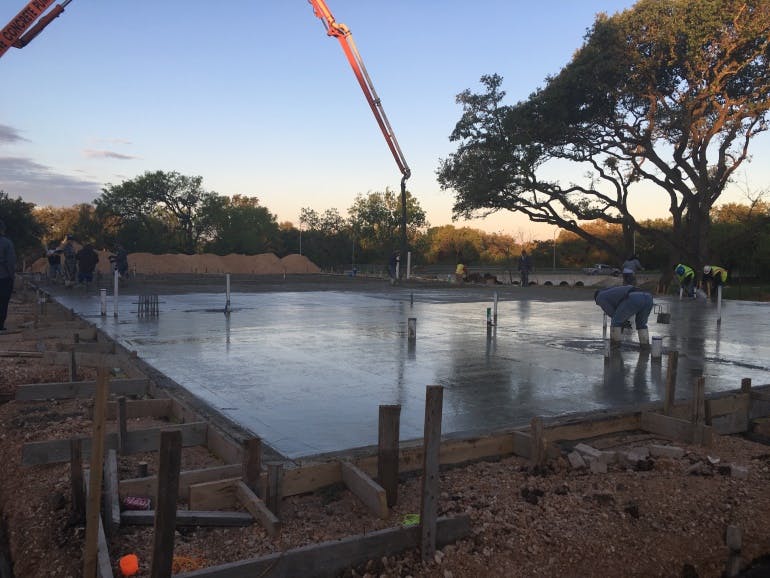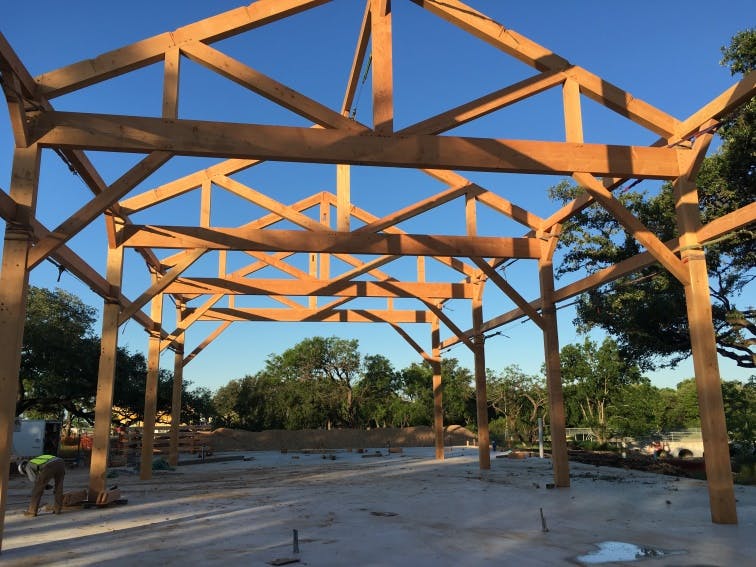 Open and available for events during breakfast, lunch, and dinner, Magnolia wanted the Halle to be able to suit any event needs!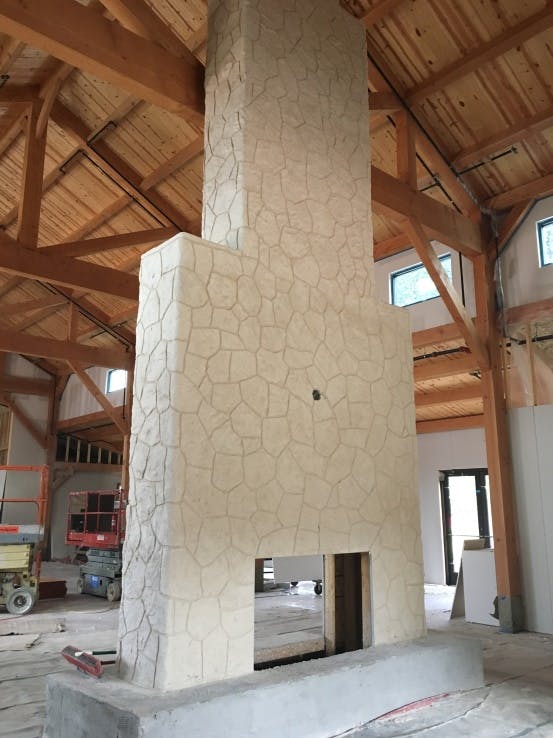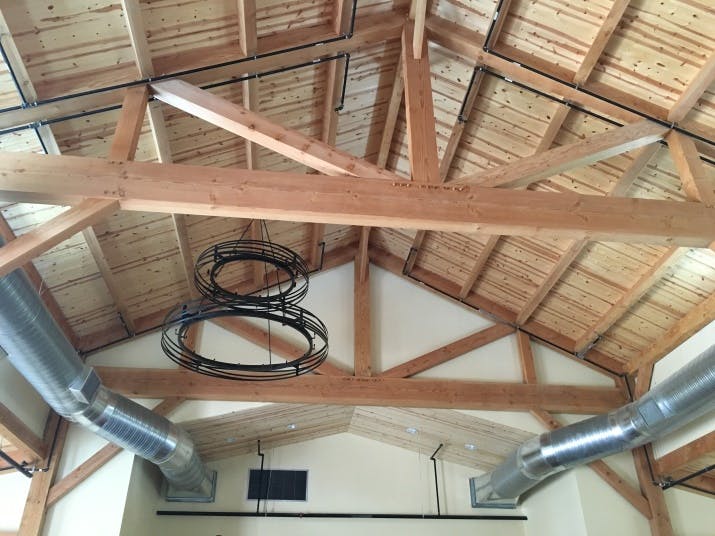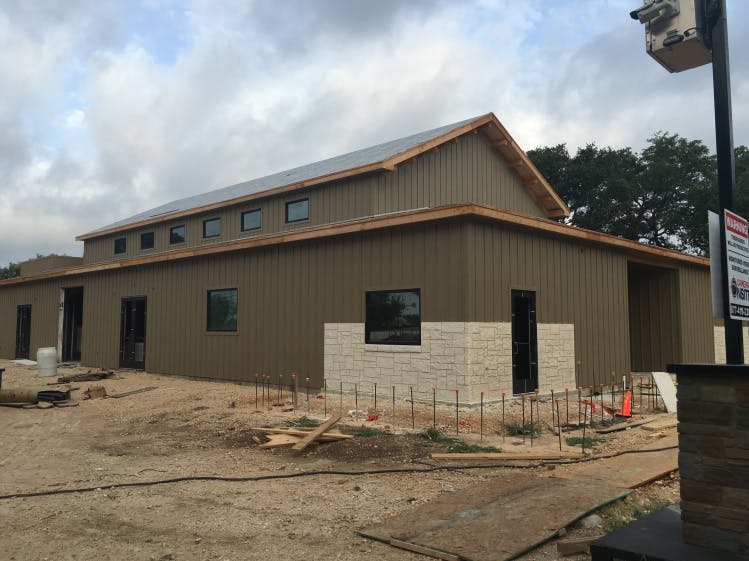 As an Urban Barn, Magnolia wanted to keep some old school charm and a Texas hill country feel. Since one of Magnolias major concerns is the sustainability of our planet, we used the wood from an Oak tree that was cut down to build our Halle to construct the mantel on the fireplace! Construction wrapped up in September 2016. Here is what everything looked like when it was all said and done.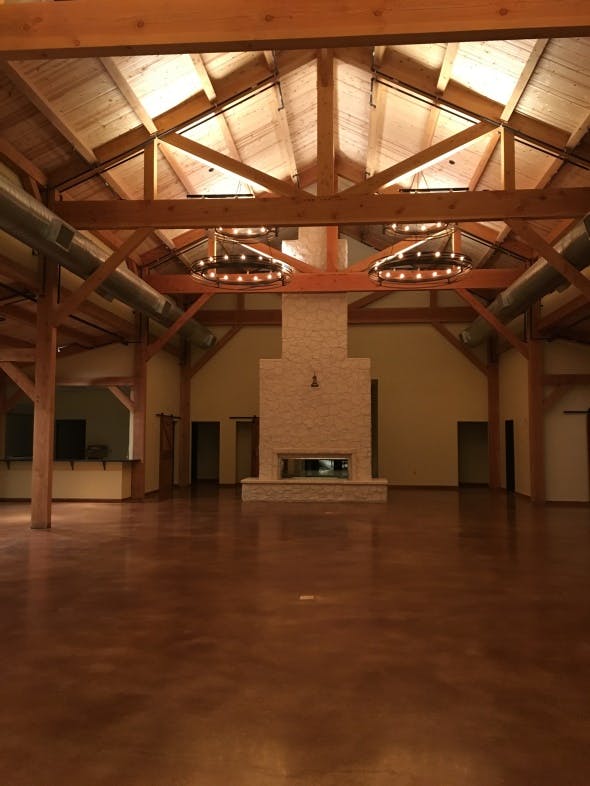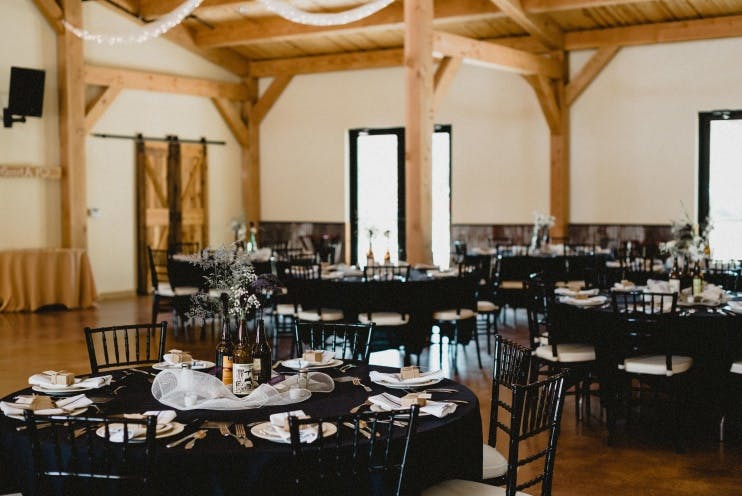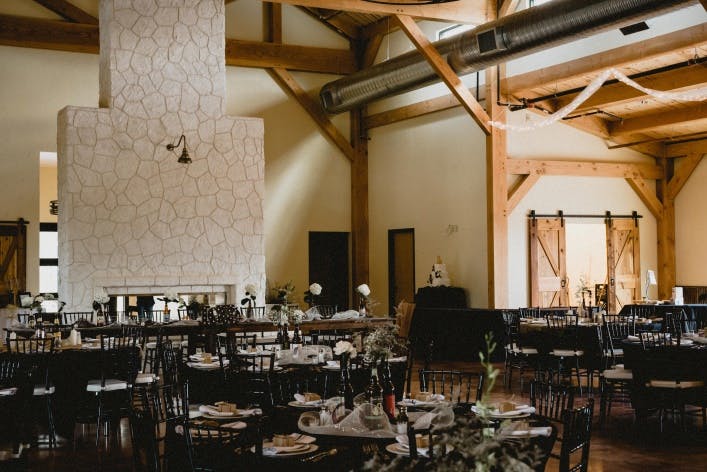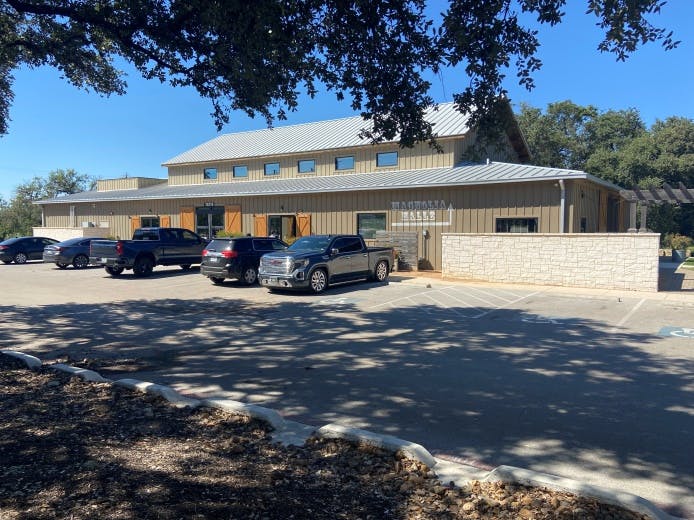 Equipped with a Bride and Groom suite, the Magnolia Halle is ready for any special occasion. Our very own President of the company, Tricia Fleming-Schleicher, was the first to get married in this beautiful, rustic venue on October 1st, 2016! Our first official event was a short 3 weeks later on October 21st.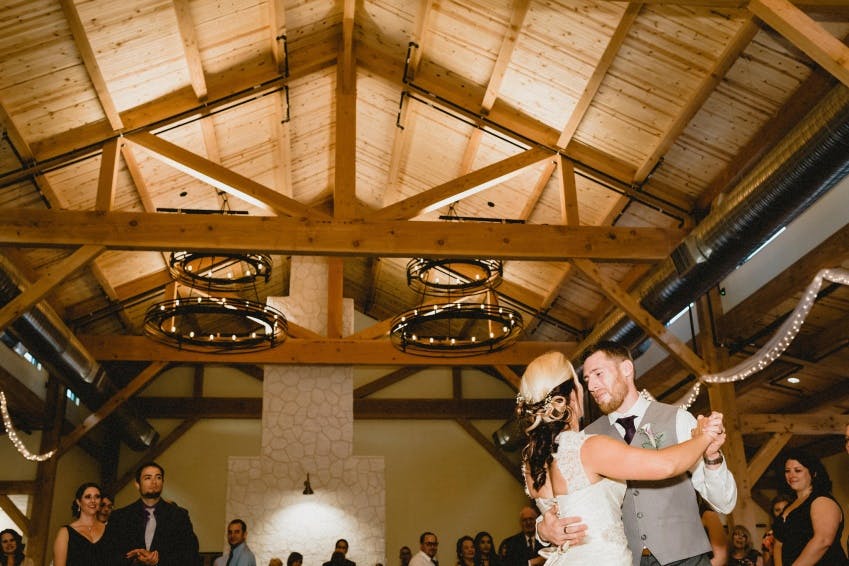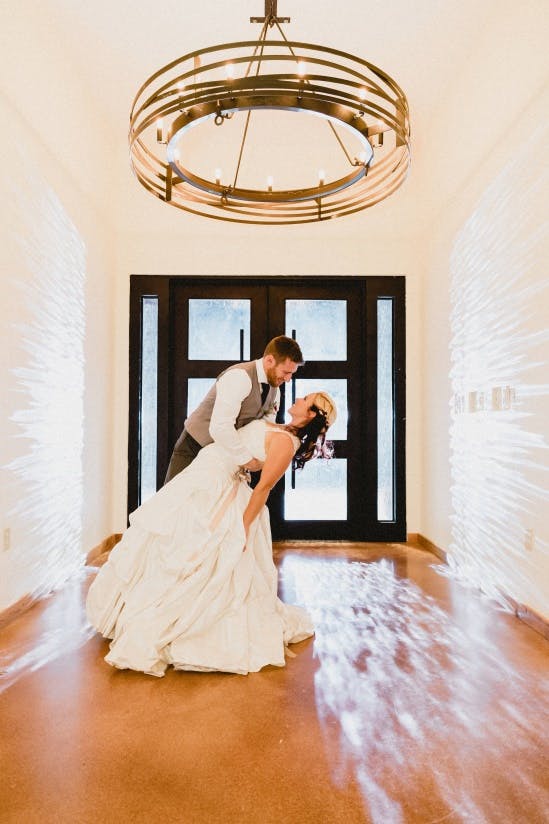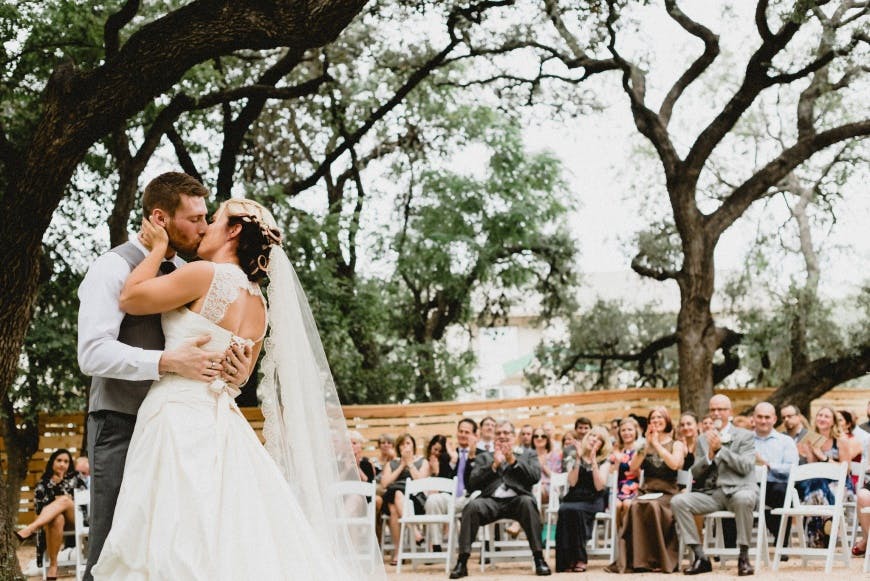 There is also a ceremony site across a small bridge, nestled beside the Bier Garten behind our Huebner location.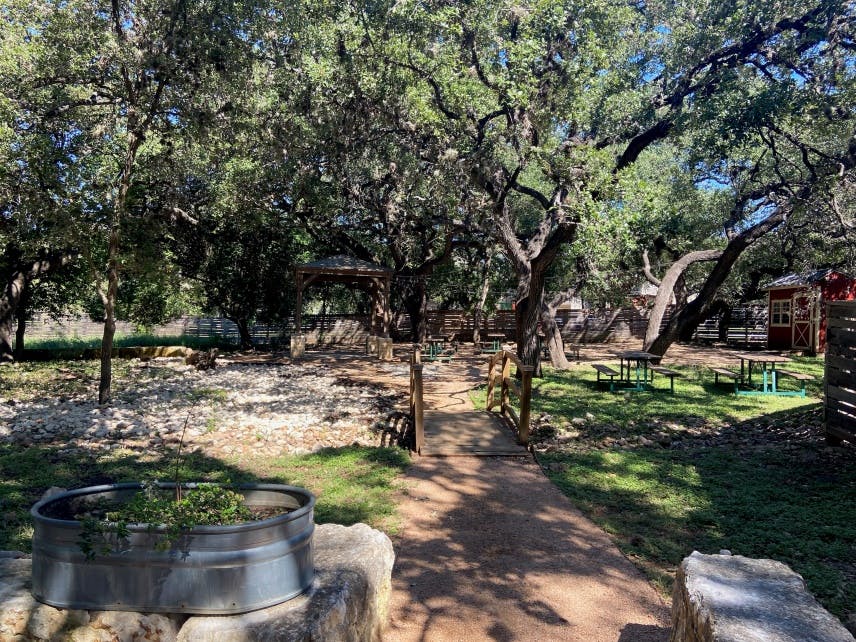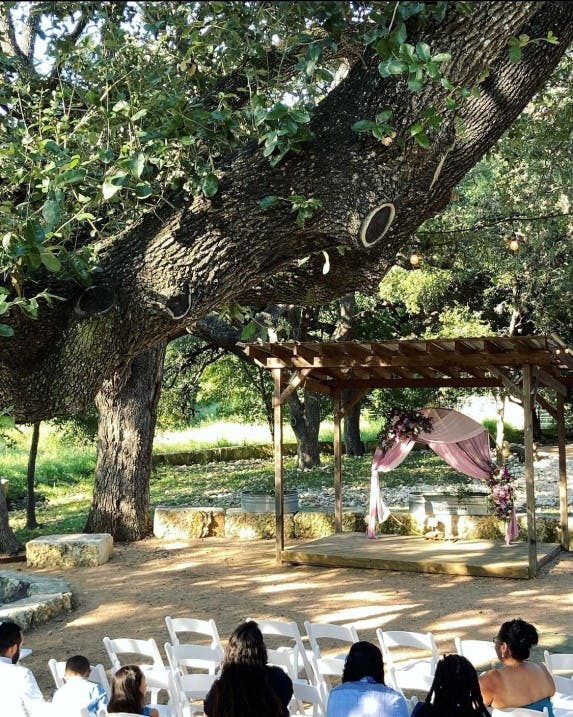 From weddings and quinceaneras to meetings, markets, and more, the Magnolia Halle has seen it all. We aim to make your special day even more magical. We look forward to serving more smiling faces in what remains of 2021 and we can't wait to see what San Antonio brings us in 2022!